Robert Joseph Hamilton1
ID#&nbsp5128, (1927-1982)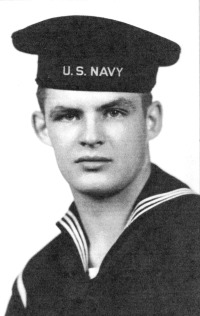 Robert Joseph Hamilton
     Robert Joseph
Hamilton
was born on 2 March 1927 in
North Dakota
.
2,1
He was the son of
James Wilford

Hamilton
and
Lou

Mabin
.
3
Robert served in the US Navy during WW II and was involved in the invasion of the Philippines.
3
He lived in
Whitefish, Flathead County, Montana
, in the 1950's.
1
He died on 28 February 1982 at age 54.
1
Children of Robert Joseph Hamilton
Citations
[S1645] Gerald Hamilton, "genealogy - Hamilton line," e-mail message from e-mail address (unknown address) to Faye West, 14 Mar 2013.
[S1484] James W Hamilton, 1930 Federal Census (Minot, North Dakota), Ancestry, http://www.ancestry.ca
[S1478] Letter from Jerome A Moore (Grosse Point Woods, MI) to Faye West, 27 Mar 2012; privately held by Faye West (Edmonton, Alberta). LET 010.